$75 Off Any Inspection Service Using Code: Online75
"Keystone Property Inspections is the best investment you can make"
"Keystone Property Inspections is the best investment you can make for your new home. The house we were purchasing had already been inspected by another company and we were given a copy of the report. We could have just used that report and saved the cost of the inspection. We decided to hire Kip anyway. We were so glad that we did.
He found several serious issues that the other inspector completely missed – like gas leaks and mold. His infrared thermal imaging pointed out areas missing insulation and sockets that were running hot. His report was very easy to understand. We've bought and sold several homes through the years and Kip's inspection was simply the best."
Mike Nolan
Smyrna, GA
No Cutting Corners,
No Jumping Ahead
Thorough Property Inspections
We don't leave the property until our work is 100% completed, taking all of the time necessary to provide our clients with results that will help lead to a more successful investment.
Locally Owned & Operated
Keystone Property Inspections is locally-owned and exclusively operated by inspector Kip McCullough, who has been providing top-notch inspection services to the Atlanta area for over 15 years.
Thermal Imaging Included Free
Our commitment to accuracy and dependability is second to none—which is why we include a full infrared thermal imaging scan with every inspection, at no extra cost to our clients!
What It All Comes Down To
At Keystone Property Inspections, we offer an investigative home inspection that will improve your knowledge about a home's condition so that you can invest with confidence. When looking at what separates a regrettable investment from one that is a success in every sense of the word, knowledge is what it all comes down to—because you have to understand what a home is going to cost you both before and after a purchase is final.
By learning about potential deficiencies in the property's construction ahead of final closing, you'll have a chance to negotiate more favorable terms, and you'll be well aware of the types of repairs and improvements that you'll have to budget for if you choose to buy the home as is.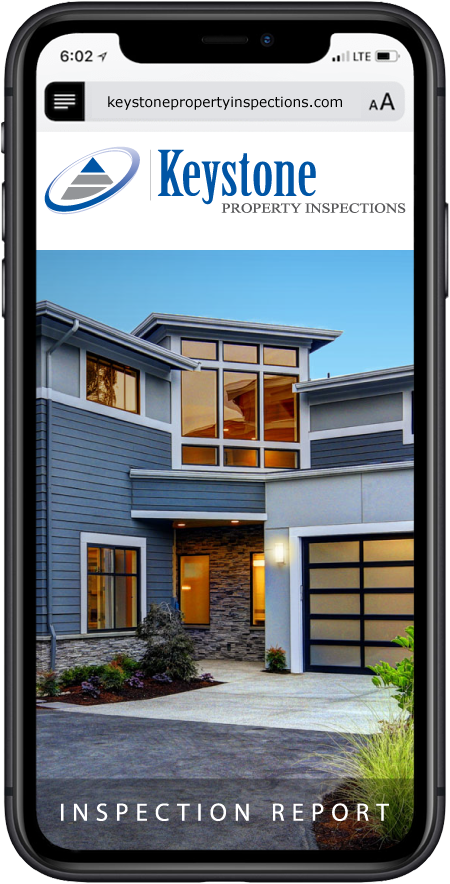 Highly Detailed Inspection Reports
A carefully written inspection report will be sent to your email. We structure our reports in a way that is highly organized, easy to understand, and incredibly effective at conveying the strengths and weaknesses in the property's construction. Photographs taken during the inspection will be attached throughout the report, including infrared shots taken with our thermal imaging camera. All of our clients are also provided with access to the user-friendly Create Request List™ (CRL)™ feature by HomeGauge.
The Create Request List™ (CRL)™
Keep track of your repair and project requests with the convenient CRL™ feature, an add-on to your inspection report that generates a customized document in just minutes
The summaries for deficient areas of the home can be attached to your request list under one of the following categories: a request for repair of that component, replacement, or reimbursement
You can add to your request list from practically any device with an internet connection, including your mobile phone, tablet, or personal computer
Proudly Serving the Greater Atlanta Area
We offer a multitude of specialized home inspection services to the greater Atlanta area, including: Atlanta, East Cobb, West Cobb, Milton, Cartersville, Canton, Villa Rica, Douglasville, Holly Springs, Woodstock, Acworth, Austell, Kennesaw, Dallas, Hiram, Cedartown, Powder Springs, Marietta, Smyrna, Mableton, Vikings, Lithia Springs, Roswell, Dunwoody, Sandy Springs, Brookhaven, Buckhead, and Midtown Atlanta. 
Keystone Property Inspections
At Keystone Property Inspections, our knowledgeable and dependable home inspections provide a distinct picture of a property's strengths and deficiencies so that our clients can take a step back to assess whether or not the home is the right fit in its existing condition. If the answer is no, the information that we provide will be your most valuable resource in ensuring that the seller makes the changes that you need to see.  Contact us today to request an inspection.
For your additional protection, we are enrolled in an Errors & Omissions/General Liability insurance policy.
We accept online payments. Our inspector has SupraKey access.