$75 Off Any Inspection Service Using Code: Online75
Inspection Services
Keystone Property Inspections is a locally-owned and operated business that offers a comprehensive selection of professional home inspection services. We've served the greater Atlanta area for over 15 years, coming to you with a proven track record for helping families find success and lasting happiness when buying a home. We adhere to ASHI's rigorous Standard of Practice.

Buyer's Inspection
Our standard home inspection for prospective home-buyers is a detail-oriented evaluation of the property's readily accessible and visible components. An easy-to-read and highly informative inspection report will be delivered within 24 hours.
The following components are included in the inspection:
Roof
Structural Components
Foundation, Basement, & Crawl Space
Deck
Garage
Outlying Buildings
Sidewalks & Driveways
Pool
Exterior (doors, windows, siding)
Interior (doors, windows, floors, walls, ceilings, stairs)
Attic, Insulation, & Ventilation
Fireplace
Heating & Cooling Systems
Plumbing System
Electrical System

Thermal Imaging Included With All Inspections
A full thermal imaging scan is included with your home inspection for no additional fee, helping us diagnose a wide range of potential issues that are difficult or impossible to see with the naked eye.
Gas leak detection and a moisture meter reading are also conducted at no extra cost.
Additional Inspection Services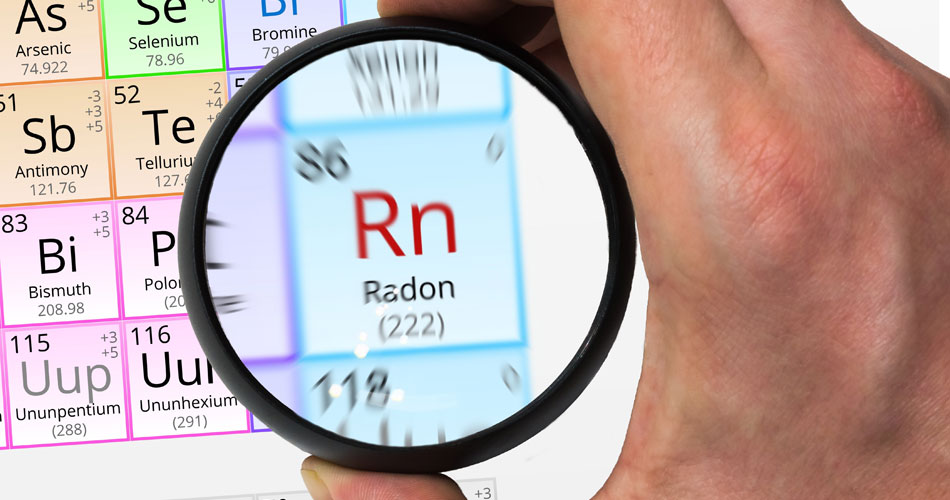 Radon Testing
We use 48-hour continuous radon monitors to accurately assess the concentration of radon gas in a residential living space or commercial building. If the radon measurement exceeds the safe threshold as declared by the EPA, then radon mitigation will be strongly recommended to keep residents safe. Exposure to radon gas is the second leading cause of lung cancer, making this inspection service essential for any occupied building.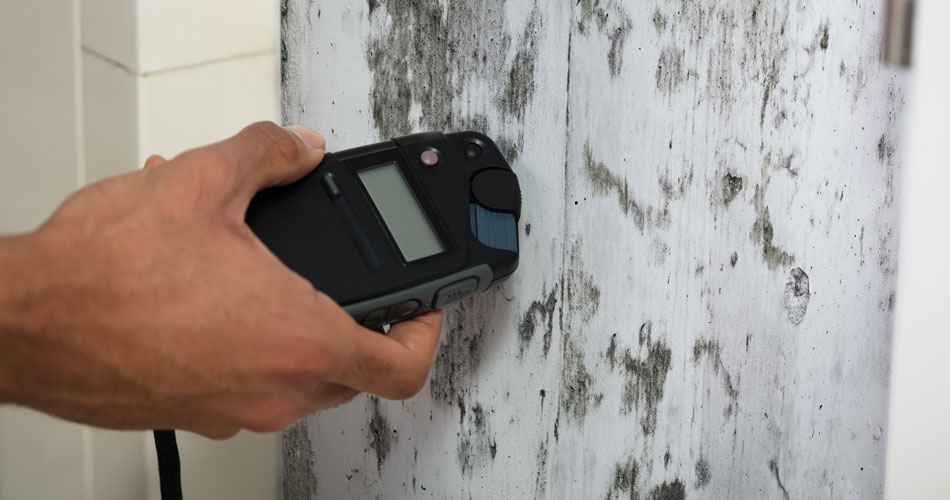 Mold Assessments & Testing
This inspection service will determine if the air quality in your current or prospective living space is being affected by the presence of mold spores. Mold follows moisture, and if any structural component is harboring water that is unable to evaporate, then it's quite likely that you have a mold issue on your hands. We'll inspect the entire structure for visual signs of mold, and we'll collect air and surface samples as necessary to be tested at a local laboratory. 
New Construction Inspection
This inspection service helps to protect prospective home-buyers who are preparing to close on a newly constructed property. We'll show up to perform a comprehensive inspection of the home before the builder's final walkthrough, diagnosing areas of construction that may be deficient so that new terms of purchase can be negotiated if necessary.
New Construction Phase Inspections
We are also happy to inspect new home construction at several different phases of the build. The number of times that we perform the inspection is entirely up to you, and can be scheduled during the initial site preparation all the way up to the builder's final walkthrough. Assessing the condition of the home at several critical phases ensures that mistakes are discovered early and corrected without delay so that you can invest with total peace of mind. 
11th Month Warranty Inspection
The builder's warranty for a new home will usually provide limited coverage for repairs for up to 1 year. Before the warranty is set to expire on your investment, it's important to schedule this top-to-bottom inspection service. We'll take our time looking for existing issues in the home's construction and signs of excessive wear and tear, giving you a chance to look over your warranty to see if you'll be able to avoid being forced to pay for certain repairs and improvements all on your own. 
Water Testing
Testing a home's water supply for the presence of harmful contamination is an important service to schedule before you finalize the real estate transaction. We can promptly collect water samples from the home's tap and well, sending the samples off to a local laboratory so that they can be tested for coliform bacteria, lead, nitrates, nitrites, and several other contaminants.
Moisture Inspections
Moisture that gets trapped in structural components of a home can cause serious damage and can lead to mold proliferation. We can thoroughly investigate a home for moisture intrusion, using thermal imaging technology and a moisture meter to locate leaks and areas of penetrating moisture that may be hidden from plain sight. 
Keystone Property Inspections
At Keystone Property Inspections, our knowledgeable and dependable home inspections provide a distinct picture of a property's strengths and deficiencies so that our clients can take a step back to assess whether or not the home is the right fit in its existing condition. If the answer is no, the information that we provide will be your most valuable resource in ensuring that the seller makes the changes that you need to see.  Contact us today to request an inspection.
For your additional protection, we are enrolled in an Errors & Omissions/General Liability insurance policy.
We accept online payments. Our inspector has SupraKey access.